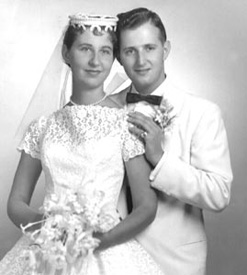 On August 26, 1956, Rhoda Faberman married Larry Isaacson in Queens, New York.
Rhoda is a granddaughter of Ida Uberstine Farberman and Harris Farberman. She is the only daughter of Betty Friedman Faberman and Sam Faberman, the oldest of the Farberman's 3 sons.
Rhoda and Larry are the parents of two children. Dr. Sandi Isaacson is a forensic child psychologist, who makes her home in the Orthodox community of Overland Park, Kansas. Douglas Isaacson, a Vien Hasid, is a union organizer in Brooklyn.