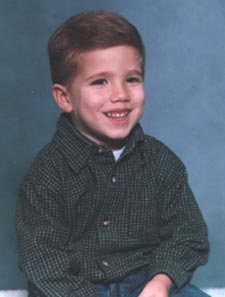 Big brother Richard Grey Howard, who was three years old in March, goes to pre-school, and loves having play dates, according to his mother, Susan Howard.
"He's very social, an extrovert bigtime," said Susan, who arranges play dates in the park with the other mothers.
Richard likes playing catch with her and his father, and baseball with his plastic bat.
His favorite toys are his navy blue Jaguar and his yellow cement churner. He enjoys games, especially one called "Felt Kids," played with felt animals and figures against various backgrounds, which encourage a child to create such environments as a zoo, a farm, and a castle. When it comes to TV, Richard is a PBS fan, and likes to watch "Arthur."

What about food? "He's a wonderful eater," said Susan. He's always in the mood for a peanut butter and jelly sandwich, and he loves chocolate ice cream.