Chanukah at The Isaacsons,
Brooklyn, New York, 1999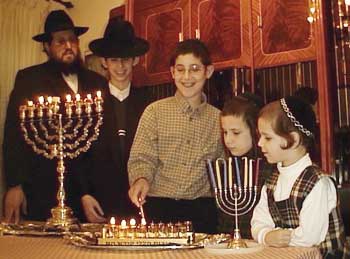 Chaim Isaacson lights his menorah under the watchful eyes of his father, Douglas, older brother, Shlomo, and younger brothers, Shaya and Dovid.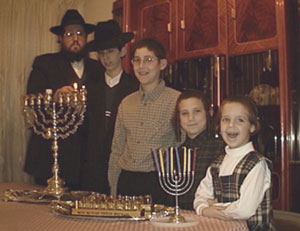 While Shlomo and his father light the big menorah,
the younger three get a kick out of watching their grandfather, Larry, wield his video camera.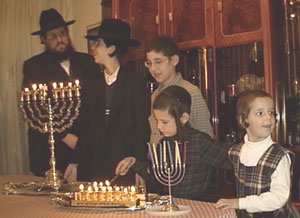 Shlomo shares a moment with his father, while Chaim watches Shaya light his menorah.