The Site and the Census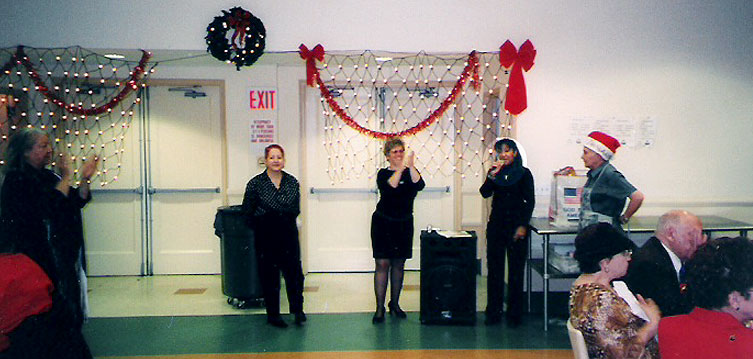 Christmas party time at ARC XVI Ft. Washington provides opportunity for awards. Above: Executive director Fern
Hertzberg applauds as senior center director Vegonia Lopez, with microphone, calls up longtime volunteer Tomasita
Perez. In Santa Claus hat and apron, she comes forward to accept the honor, while at left, Adult Day Center director
Agueda Perez notices a photographer. As a percentage of the total population, in 2000, the area served by ARC XVI
Ft. Washington was 50-100% Latino.